Cultural Finca Son Baulo Mallorca – Events
A (brunch) buffet can be arranged before an event. The time shown in the calendar refers to the beginning of the event
You can change the view when you switch from "Agenda" to "Month".
Please register for the events so that we can implement the Corona rules. Thank you very much. 
It greets you with great pleasure on our reunion
Your Will Kauffmann
Son Bauló seminars
Interested in our seminars? 
Sep
5
Sat
2020
Roger Machon Jazz-Trio & Swing

@ Kulturfinca Son Bauló
Sep 5 @ 19:30 – 21:15
Roger Machon Jazz-Trio & Swing, Samstag 05. September 2020 – 19:30 Uhr
Ein Spätnachmittag zum Chillen und Schwärmen. Balsam fürs beanspruchte Gemüt. Bekannte Jazz-und Swing-Klassiker, Soul, Funk, Latina.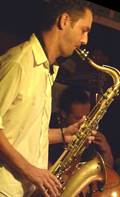 Roger Machon trat mit Paul Kuhn (†) in Son Bauló auf. "Ein erstklassiger Musiker", meinte Paul.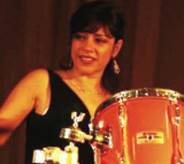 Patty Ballinas kommt international mit den größten Musiker-Namen zusammen. Von Yamaha mit Meisterklassen und für Instrumenten-Demo durch die ganze Welt geschickt.

Gori Matas Sabaté, einer der bedeutendsten Hammond-Organisten auf der Insel.
18:00 Uhr Sommer-Menü € 22,- | 19:30 Uhr Konzert € 18,-
Sep
26
Sat
2020
Gunter Greffenius & Manfred Kullmann Trio

@ Kulturfinca Son Bauló
Sep 26 @ 19:30 – 21:00
Samstag 26.September 2020 – 19:30 Uhr
Gunter Greffenius & Manfred Kullmann-Trio – JAZZ & Rhythm Blues
Die allerbesten Jazzer aus unserem Umfeld. "Erste Liga" in der weiten Welt des Jazz. Ein ganz besonderes HighLight auf Son Bauló mit den erfolgreichsten Titeln der Jazz&Blues-Literatur.
18:00 Uhr Herbst-Menü € 22,- | Kaffee & Kuchen € 5,- | 19:30 Uhr Konzert € 18,-
Oct
24
Sat
2020
Ila Raven und Frank Augustin 24.10.

@ Kulturfinca Son Bauló
Oct 24 @ 19:30 – 21:15
Eine Hommage an Hildegard Knef. Ihr Leben – ihre Chansons.
Ila Raven (Schauspielerin, Autorin. Inszeniert und textet bekannte und bedeutende Theater-Stücke.
Frank Augustin Musiker, Komponist und Texter. Viele Jahre mit der Rockband PillePalle & die ÖtterPötter, mit der Theatergruppe Vanilla Gorgon. Vertonungen von Friedhelm Kändler, François Villon, Charles Baudelaire, B.Traven oder Ernst Jandl. Spielt heute mit seiner Band "die passanten" wichtige eigene Kompositionen.
Hildegard Knef. Ein Leben vom Großvater auf dem Land zu den grauen Straße und Hinterhöfen Berlins. Das erste Lied nach der UFA Schauspielschule singt sie vor Soldaten. NS-Zeiten, Krieg, Arbeitsdienst, Kriegsgefangenschaft. Dann zur Bühne und Leinwand; Hollywood, New York. Internationaler Star hochgelobt und in der deutschen Heimat schwer verrissen. Berlin und die Knef: "Meine Arbeit soll mein Mythos sein".
19:30 Uhr Konzert/Show € 18,- danach Menü € 26,- Der jeweilige Event kann auch ohne Menü gebucht werden. (Änderungen vorbehalten). Bitte zu den Veranstaltungen anmelden, damit wir die Corona-Regeln umsetzen können. Vielen herzlichen Dank.
For over 10 years two to three cultural, refined events such as concerts, theatre, ballet or flamenco have been given every month, in an exceptional indoor or open-air ambience. Thus, from the beginning, we have enjoyed the image of being a quality-conscious "culture institution".
Not for nothing is Son Bauló the cultural finca of Majorca. Furthermore, we organise performances of Majorcan folk dance groups in their wonderful, colourful costumes. Artists to touch, big names in front of a small audience. That is our maxim.
Changes are possible at any time.
Cultural Finca Son Baulo Mallorca – Events
Mon
Tue
Wed
Thu
Fri
Sat
Sun

Roger Machon Jazz-Trio & Swing

19:30

Roger Machon Jazz-Trio & Swing

@ Kulturfinca Son Bauló

Sep 5 @ 19:30 – 21:15

Roger Machon Jazz-Trio & Swing, Samstag 05. September 2020 – 19:30 Uhr Ein Spätnachmittag zum Chillen und Schwärmen. Balsam fürs beanspruchte Gemüt. Bekannte Jazz-und Swing-Klassiker, Soul, Funk, Latina. Roger Machon trat mit Paul Kuhn (†)[...]

Gunter Greffenius & Manfred Kullmann Trio

19:30

Gunter Greffenius & Manfred Kullmann Trio

@ Kulturfinca Son Bauló

Sep 26 @ 19:30 – 21:00

Samstag 26.September 2020 – 19:30 Uhr Gunter Greffenius & Manfred Kullmann-Trio – JAZZ & Rhythm Blues Dr. Gunter Greffenius, München Die allerbesten Jazzer aus unserem Umfeld. "Erste Liga" in der weiten Welt des Jazz. Ein[...]