Cultural Finca Son Baulo Mallorca – Events
A (brunch) buffet can be arranged before an event. The time shown in the calendar refers to the beginning of the event.
You can change the view when you switch from "Agenda" to "Month".
Please register for the events so that we can implement the Corona rules. Thank you very much.
It greets you with great pleasure on our reunion
Your Will Kauffmann
Son Bauló seminars
Interested in our seminars?
Aug
20
Thu
2020
Autoren Salon 20.08.

@ Kulturfinca Son Bauló
Aug 20 @ 19:00
Autoren-Treffen Son Bauló, 20.08.2020, 19:00 Uhr.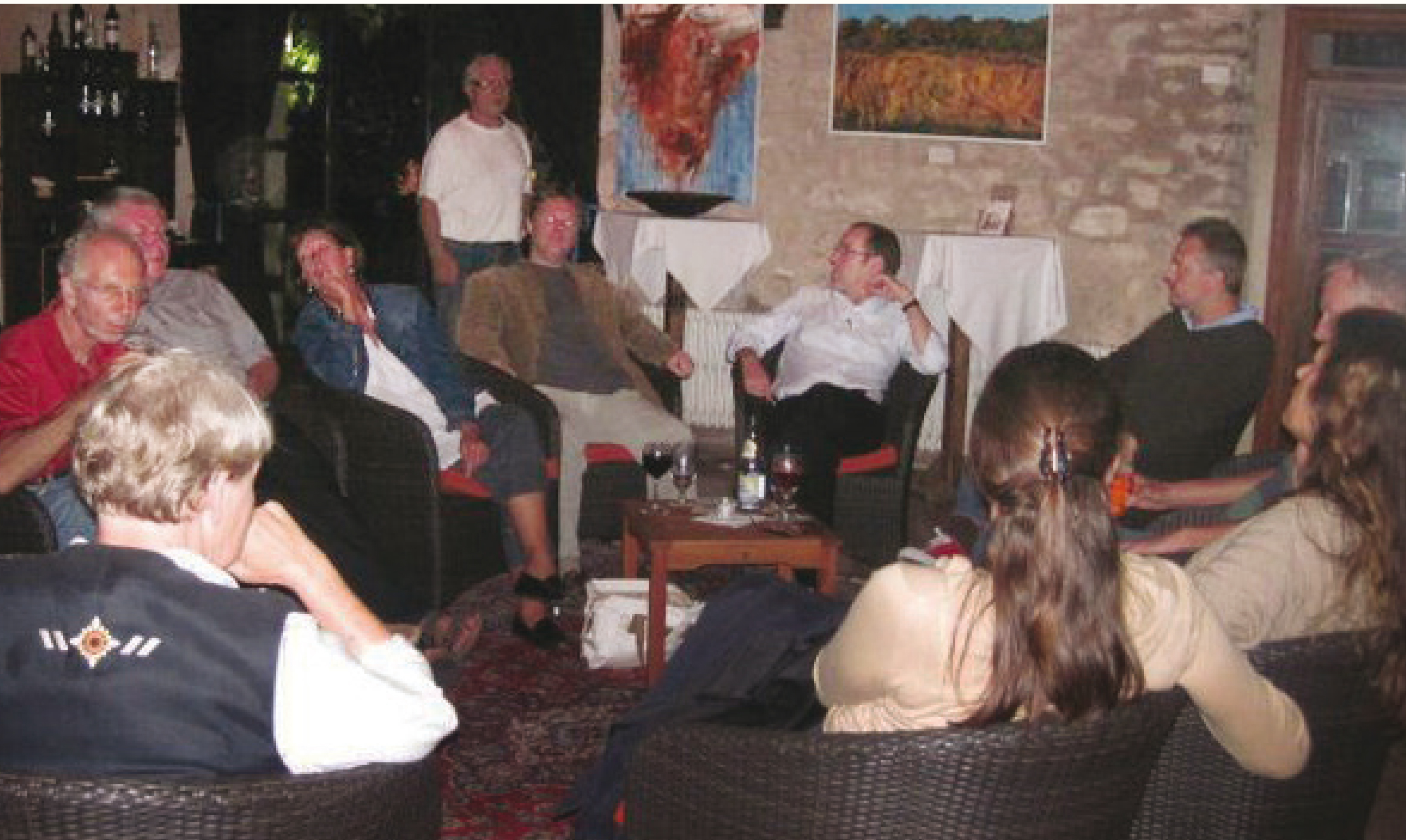 Ein Literaturabend. Wir handeln interessante Themen; lesen, schreiben, diskutieren. 
Thema: Die Stadt als Schauplatz in der Literatur.
Gast: Klaus Späne
Beginn 19:00 Uhr Eintritt frei. Gäste willkommen. In der Pause Asia-Wok € 8,50. 
Bitte anmelden, damit wir die Corona-Regeln umsetzen können. Vielen herzlichen Dank.
For over 10 years two to three cultural, refined events such as concerts, theatre, ballet or flamenco have been given every month, in an exceptional indoor or open-air ambience. Thus, from the beginning, we have enjoyed the image of being a quality-conscious "culture institution".
Not for nothing is Son Bauló the cultural finca of Majorca. Furthermore, we organise performances of Majorcan folk dance groups in their wonderful, colourful costumes. Artists to touch, big names in front of a small audience. That is our maxim.
Changes are possible at any time.
Cultural Finca Son Baulo Mallorca – Events
Mon
Tue
Wed
Thu
Fri
Sat
Sun

Autoren Salon 20.08.

19:00

Autoren Salon 20.08.

@ Kulturfinca Son Bauló

Aug 20 @ 19:00

Autoren-Treffen Son Bauló, 20.08.2020, 19:00 Uhr. Ein Literaturabend. Wir handeln interessante Themen; lesen, schreiben, diskutieren.  Thema: Die Stadt als Schauplatz in der Literatur. Gast: Klaus Späne Beginn 19:00 Uhr Eintritt frei. Gäste willkommen. In[...]