Cultural Finca Son Baulo Mallorca – Events
A (brunch) buffet can be arranged before an event. The time shown in the calendar refers to the beginning of the event.
You can change the view when you switch from "Agenda" to "Month".
Please register for the events so that we can implement the Corona rules. Thank you very much.
It greets you with great pleasure on our reunion
Your Will Kauffmann
Jun
20
Sat
2020
Manfred Kullmann Soirée Solo-Konzert

@ Kulturfinca Son Bauló
Jun 20 @ 17:00 – 18:30
Samstag 20. Juni 2020 – 17:00 Uhr Manfred Kullmann Soiree – Solo-Konzert am Klavier
Jeder Ton sitzt: mit klarem Anschlag, perfektem Timing – ohne Leerlauf oder Effekthascherei.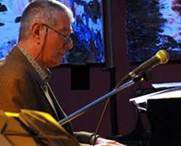 Manfred Kullmann überträgt Bilder in seine Klangwelt, die seiner kompositorischen Kreativität und Assoziation erwachsen. Spieltechnisch scheinen ihm dabei keine Grenzen gesetzt.Jazz mit bekannten Titeln die ins Ohr gehen. Debussy, Chopin, Liszt und Eigenkompositionen fehlen nicht!
Eine Noblesse des Jazz.
17:00 Uhr Konzert € 18,- | Anschließend leichtes Sommer-Menü € 16,00. Der jeweilige Event kann auch ohne Menü gebucht werden. (Änderungen vorbehalten)
Bitte zu den Veranstaltungen anmelden, damit wir die Corona-Regeln umsetzen können. Vielen herzlichen Dank.
Es grüßt Euch mit großer Freude auf unser Wiedersehen
Euer Will Kauffmann
Son Bauló seminars
Interested in our seminars?
For over 10 years two to three cultural, refined events such as concerts, theatre, ballet or flamenco have been given every month, in an exceptional indoor or open-air ambience. Thus, from the beginning, we have enjoyed the image of being a quality-conscious "culture institution".
Not for nothing is Son Bauló the cultural finca of Majorca. Furthermore, we organise performances of Majorcan folk dance groups in their wonderful, colourful costumes. Artists to touch, big names in front of a small audience. That is our maxim.
Changes are possible at any time.
Cultural Finca Son Baulo Mallorca – Events