Cultural Finca Son Baulo Mallorca – Events
Please register for the events so that we can implement the Corona rules. Thank you very much.  It greets you with great pleasure on our reunion Your Will Kauffmann 
You can change the view when you switch from "Agenda" to "Month".
Son Bauló seminars Interested in our seminars? 
Dec
16
Thu
2021
Son Bauló – Autoren Salon 16.12.

@ Kulturfinca Son Bauló, Lloret de Vistalegre
Dec 16 @ 19:00
Autoren-Treffen Son Bauló, 16.12.2021, 19:00 Uhr
Ein Literaturabend. Wir handeln interessante Themen; lesen, schreiben, diskutieren.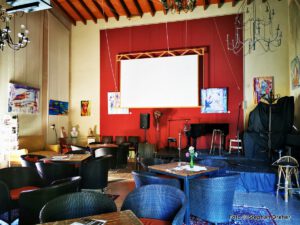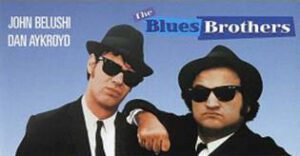 Thema: Heute Filmwerkstatt: Blues Brothers
Der Hit der Weltstars, welcher bei jeder Wiederholung gigantischer wird ! Dicker Super-Sound, Funk & Blues.
19:00 Uhr. Eintritt frei. Pausen Wok € 8,50 – Beiträge und Gäste willkommen. 
Bitte anmelden. Die Teilnehmerzahlen sind begrenzt.
For over 10 years two to three cultural, refined events such as concerts, theatre, ballet or flamenco have been given every month, in an exceptional indoor or open-air ambience. Thus, from the beginning, we have enjoyed the image of being a quality-conscious "culture institution". Not for nothing is Son Bauló the cultural finca of Majorca. Furthermore, we organise performances of Majorcan folk dance groups in their wonderful, colourful costumes. Artists to touch, big names in front of a small audience. That is our maxim.
Changes are possible at any time.
Cultural Finca Son Baulo Mallorca – Events 
Januar Vorschau
So 02. Januar 2022 Neujahrs-Jazz&Classic mit Manfred Kullmann-Trio
11:00h Brunch – 13:00h Konzert
So 09. Januar 2022 Will & Willy-Day
11:00h Brunch – 13:00h Konzert Music & Show
So 16. Januar 2022 Tuesday Groove Session "Special". Rhythm & Blues, Rock & more
11:00h Brunch – 13:00h Konzert & Show
Do 20. Januar 2022 – Autoren-Salon Son Bauló
19:00h
So 23. Januar 2022 José Llorach & Anna Colom und Ezequiel Coria
Flamenco und Root-Musik mit Musik aus Argentinien, Chile, Uruguay
11:00h Brunch – 13:00h Konzert
So 30. Januar 2022 DUO SONIANTE moving virtuosity.
Teresa Alda (Violine), Malte Darko (Piano) Classic fürs Herz.
11:00h Brunch – 13:00h Konzert
Cultural Finca Son Baulo Mallorca – Events
Mon
Tue
Wed
Thu
Fri
Sat
Sun

Son Bauló – Autoren Salon 16.12.

19:00

Son Bauló – Autoren Salon 16.12.

@ Kulturfinca Son Bauló, Lloret de Vistalegre

Dec 16 @ 19:00

Autoren-Treffen Son Bauló, 16.12.2021, 19:00 Uhr Ein Literaturabend. Wir handeln interessante Themen; lesen, schreiben, diskutieren. Thema: Heute Filmwerkstatt: Blues Brothers Der Hit der Weltstars, welcher bei jeder Wiederholung gigantischer wird ! Dicker Super-Sound, Funk &[...]