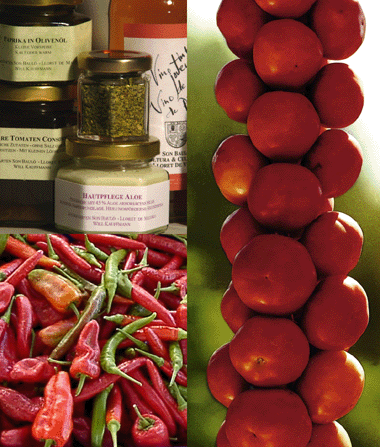 Son Bauló products – the natural luxury
That means: an original, clean environment, uncontaminated ground and our own spring water from the deep. Trees, whose fruit can be eaten safely and without hesitation, and our ecological vegetable garden.
From there and other parts of the island from which we obtain our fine olive oil, for example, our finca products are made. Additionally we have a few other especially selected articles on offer.
Our range of products is constantly updated.