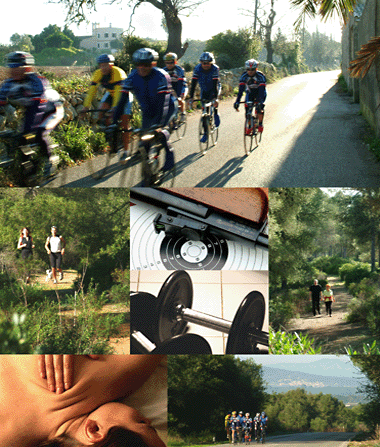 Son Bauló lies in the island's geographical centre. Right from the "front door" small "dream roads" without much traffic lead forth in all directions, all over the fairy tale isle.
At the breakfast buffet or at dinner, the kitchen of our family country hotel knows how to optimally provide for our athletes. The hotel-own workshop is always open for use.
On our programme we also have yoga hours, hiking tours and walks in the Tramuntana Mountains or a sight-seeing tour around the most beautiful city in the Mediterranean: Palma de Majorca. For active guests who would like to stay in and around the house there are, for example, forest runs, tennis, work-out with weights, shooting, carambolage billiards, ping-pong, boule, sauna and therapeutic applications (planned for 2008).