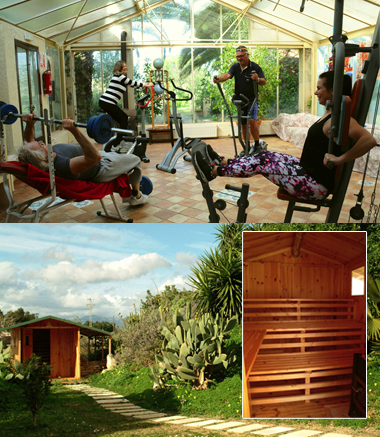 Wellness for the body – Balm for the soul
Training
We plan to complement our hotel offer with a small wellness programme.
Massages
You can already let yourself be pampered. Our masseur practice energy massage and sport-reflex-zone massage.
Sauna
In the course of 2008 we will put the finishing touches to our sauna and steam-bath as well as an area for therapeutic aloe application.
Would you like to reduce your weight?