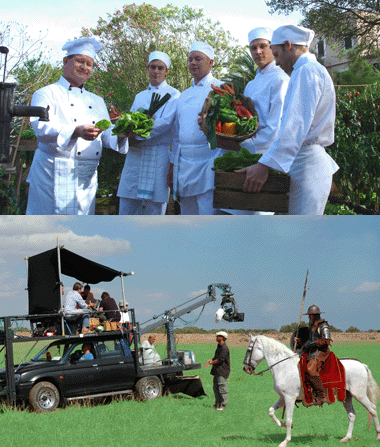 Film- and photo location
Twenty years ago the advertising photographer Will Kauffmann from Frankurt/Main purchased the property Son Bauló as an untouched backdrop for his photography commissions. Many of his colleagues have since used the atmospheric ambience for their photo productions. Well-known actors from TV/cinema spots or documentary and movie productions with film-greats such as TV private investigator Magnum and Mr. Higgins have enjoyed the air of Son Bauló.
We happily offer our long-standing connections for support of film and photo productions, such as filming and shooting permits and technical assistance.