Our unforgettable symposium with His Holiness the Dalai Lama at San Bauló remains a deeply impressive experience. Everlasting. (See photograph: H. H. the Dalai Lama and Will Kauffmann )
Events with distinction: a personal, family-like ambience open up mind and soul. From the down-to-earth sculptor to "statesmen" and scientists – this special strength of Son Bauló fascinates one and all.
We organise for you: the Majorca-Scrap hunt, a paella on the wild beach. Shall Axel Zwingenberger play a boogie-woogie for you or would you like to hold a conversation with a associate judge of the Federal Supreme Court? Grown connections from culture, politics and business are the Son-Bauló-bonus.
Our event repertoire includes, for ex., concerts, readings, seminars on philosophy, dialectics, mathematics, music, fine and performing art, bronze casting, archaeology, photography or Spanish lessons. Our cooking courses, wine seminars and schnapps distilling have the distinction of being especially sociable.
12. bis 17. November 2018 (Montag bis Samstag) Mathematische Philosophie mit Will Kauffmann Seminar XIVDie Folge der natürlichen Zahlen Peano a) 0 ist eine Zahl. b) Der Nachfolger irgendeiner Zahl ist eine Zahl. c) Es gibt nicht zwei Zahlen mit demselben...
read more
To scroll, click on the arrows!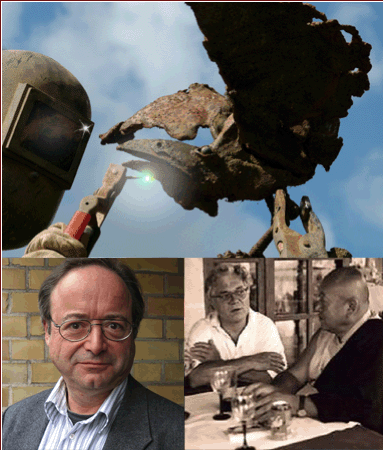 Foto: Dalai Lama und Will Kauffmann