Son Bauló An oasis in the midst of paradise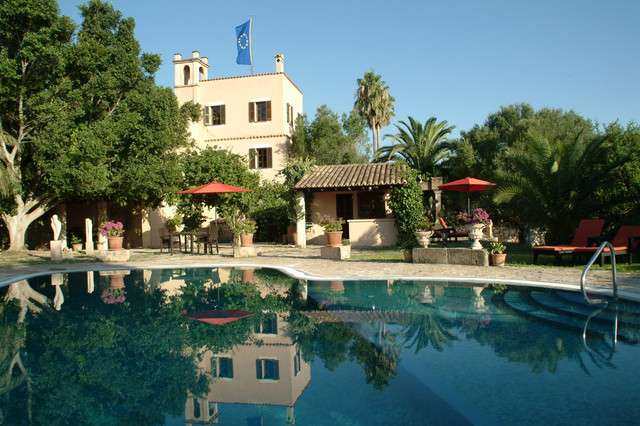 Son Bauló  An oasis in the midst of paradise
– The special country hotel for family and business. In the middle of the island of Majorca lies a small idyll. As far as the eye can see there are bushes in bloom, palm trees, cacti, fig and almond trees and somewhere in between a pond. Hidden among the romantic garden, orchard and corn fields there is a farm house, over 500 years old, transformed with much love and feeling for tradition into an oasis of calm and "a place for the arts": the finca
Son Bauló
. At the edge of Lloret de Vistalegre, a community of only 800 souls.
If you would like to be successfully active and creative in this idyll: For a long time we have been arranging incentives, company events and seminars. We offer the location and also support for photo and film shoots.
The country hotel Son Bauló – a platform of high standard for individual travellers and families, for connoisseurs and thinkers, for initiators of symposia, seminars, workshops and incentives with a special standard.
Son Baulo lives off its dynamic philosophy created by the activities of all protagonists. Interests and the interested meet. Synergies are created.
Son Bauló An oasis in the midst of paradise
Bitte um Programm-Infos
Keine Informationen mehr? Bitte kurze Mail an Son Baulo mit der Betreffzeile "Abmeldung".
Ihre hinterlegte Mailadresse wird von uns ausschließlich für Informationen Son Baulós an Sie verwendet und weder an Dritte weitergegeben noch anderweitig genutzt. Weitere Daten wie Ihre postalische Anschrift oder Telefonnummer etc. sind NICHT bei uns hinterlegt.