Son Bauló An oasis in the midst of paradise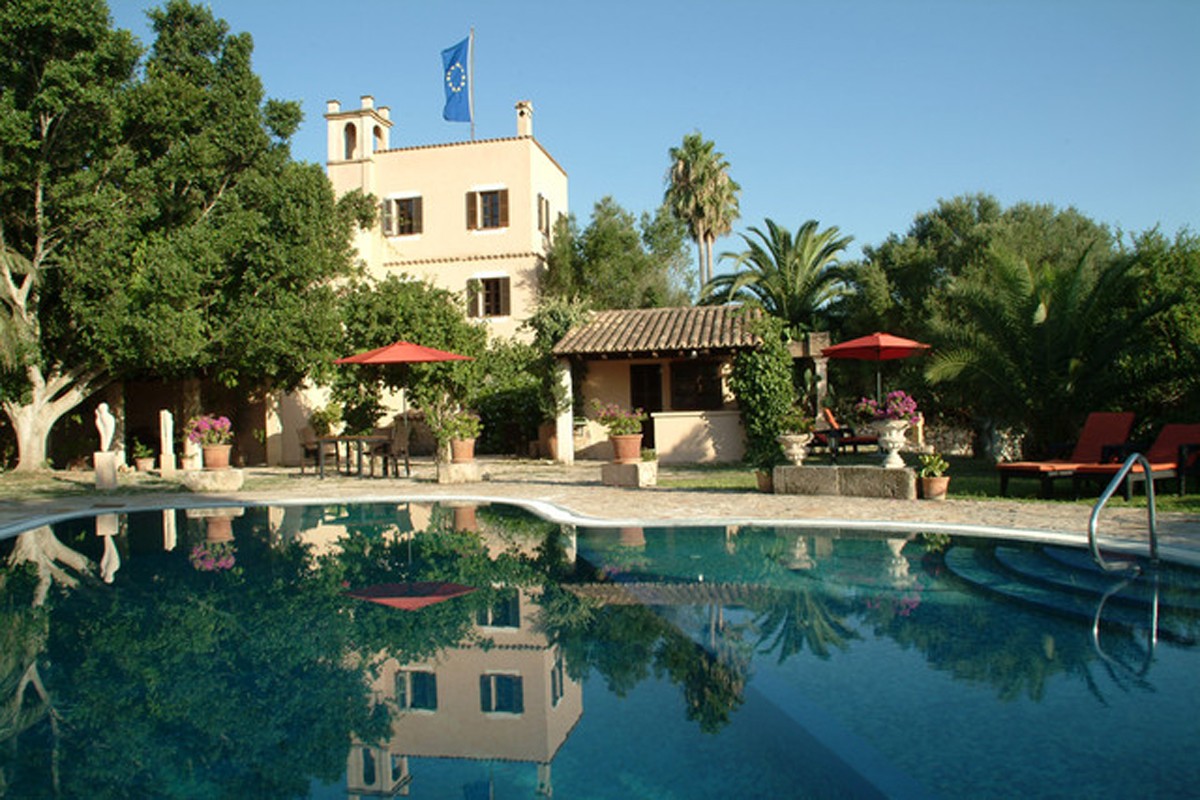 The special country hotel for family and business
In the middle of the island of Majorca lies a small idyll. As far as the eye can see there are bushes in bloom, palm trees, cacti, fig and almond trees and somewhere in between a pond. Hidden among the romantic garden, orchard and corn fields there is a farm house, over 500 years old, transformed with much love and feeling for tradition into an oasis of calm and "a place for the arts": the finca Son Bauló. At the edge of Lloret de Vistalegre, a community of only 800 souls.
If you would like to be successfully active and creative in this idyll: For a long time we have been arranging incentives, company events and seminars. We offer the location and also support for photo and film shoots. The country hotel Son Bauló –a platform of high standard for individual travellers and families, for connoisseurs and thinkers, for initiators of symposia, seminars, workshops and incentives with a special standard. Son Baulo lives off its dynamic philosophy created by the activities of all protagonists. Interests and the interested meet. Synergies are created.
Son Bauló An oasis in the middle of paradise
Request for program information No more information? Please send a short mail to Son Baulo with the subject line "Logout". Your email address will only be used by us to send you information about Son Baulós and will not be passed on to third parties or used in any other way. Further data such as your postal address or telephone number etc. are NOT stored with us.
!!! We observe the Corona regulations !!! 
Please register for the events. The number of participants is limited.
Your registration for the event. There may be coffee/cake or brunch before an event. The time shown in the calendar refers to the start of the event.
Please register early for the events.
The number of participants is limited.
This might interest you … 
11.10. - 15.10.2021Billard Seminar Heiko RothBILLARD LERNEN  Karambol Billard. Für Einsteiger & Profis. Heiko Roth ist Trainer des Hessenkaders in Dreiband, spielt selbst in der 1.Bundesliga. Mehrfacher hessischer und deutscher Meister.Kosten: Gebühren für 4 Tage...
read more