Son Bauló An oasis in the midst of paradise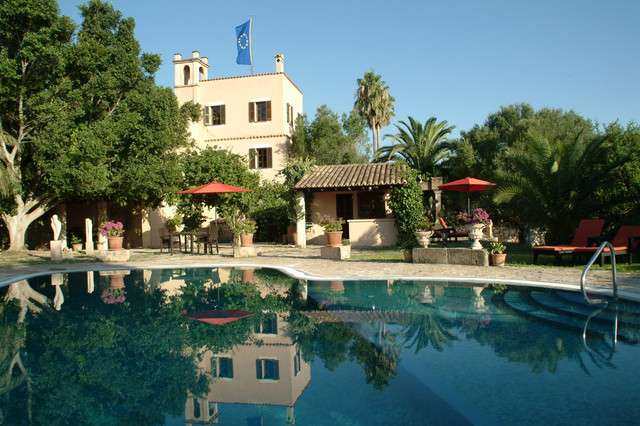 Son Bauló  An oasis in the midst of paradise
– The special country hotel for family and business. In the middle of the island of Majorca lies a small idyll. As far as the eye can see there are bushes in bloom, palm trees, cacti, fig and almond trees and somewhere in between a pond. Hidden among the romantic garden, orchard and corn fields there is a farm house, over 500 years old, transformed with much love and feeling for tradition into an oasis of calm and "a place for the arts": the finca
Son Bauló
. At the edge of Lloret de Vistalegre, a community of only 800 souls.
If you would like to be successfully active and creative in this idyll: For a long time we have been arranging incentives, company events and seminars. We offer the location and also support for photo and film shoots.
The country hotel Son Bauló – a platform of high standard for individual travellers and families, for connoisseurs and thinkers, for initiators of symposia, seminars, workshops and incentives with a special standard.
Son Baulo lives off its dynamic philosophy created by the activities of all protagonists. Interests and the interested meet. Synergies are created.
Son Bauló An oasis in the midst of paradise
Request for program information
No more information? Please send a short mail to Son Baulo with the subject line "Logout".
Your email address will only be used by us to send you information about Son Baulós and will not be passed on to third parties or used in any other way. Further data such as your postal address or telephone number etc. are NOT stored with us.
Your
registration
for the event.
Before an event there can be a (brunch-) buffet. The time shown in the calendar refers to the beginning of the event.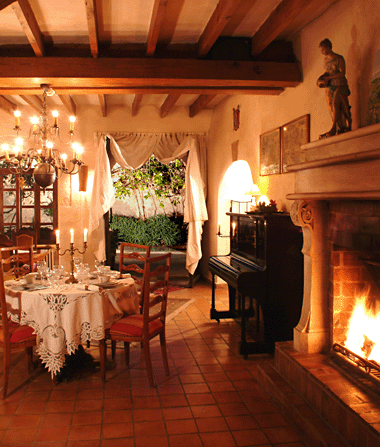 Our Son Bauló – Friends
We suspend our events in accordance with the political regulations.
Not because we bend, but to avoid any favouritism of the spread of viruses. The sanctions for disregarding restrictive behavioural requirements are substantial, I have been informed. I shall refrain from expressing this in facts and figures, the data are divergent. Destructive reactions are said to arise mainly from ignorance and lack of intelligence. It seems, after all, that we need to rethink in general.
According to the latest findings and developments, official guidelines / decrees are therefore always modified.
If it goes further we will let you know immediately;
the artists are in the starting blocks and polishing the clefs!
From the bottom of our hearts we wish you, all of us positive thinking and strength to keep us healthy. It is said to have happened 2000 years ago: "Let this cup pass me by!"
Cordially from Will & Yvonne
(16.03.2020)
Norbert Jäger auf Mallorca Bildhauer Workshop für Einsteiger und Fortgeschrittene mit Norbert Jäger (Steinbildhauer) 10.04.2020 - 12.04.2020Sculptor CourseDer international renommierte Künstler Norbert Jäger arbeitete indessen in den vergangenen Monaten in der Türkei,...
read more