Events – Cultural Finca Son Baulo
For over 10 years two to three cultural, refined events such as concerts, theatre, ballet or flamenco have been given every month, in an exceptional indoor or open-air ambience. Thus, from the beginning, we have enjoyed the image of being a quality-conscious "culture institution".
Not for nothing is Son Bauló the cultural finca of Majorca. Furthermore, we organise performances of Majorcan folk dance groups in their wonderful, colourful costumes. Artists to touch, big names in front of a small audience. That is our maxim.
Changes are possible at any time!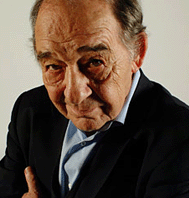 Paul Kuhn
Paul Kuhn († 22.09.2013) war einer der bedeutendsten, charismatischsten Musiker unserer Zeit. Viele Male auf Son Bauló "zuhause"!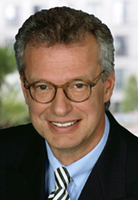 Klaus Peter Siegloch
Politik-Journalist (ZDF) Präsident des BDL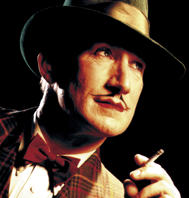 Robert Kreis
The acclaimed Dutch singer and irrestible charmer of the old school, exquisite pianist, singer and ironic-cheeky entertainer with his new solo program.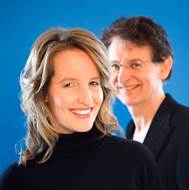 Susanne Menzel & Klaus Ignatzek
Susanne Menzel (vocals) & Klaus Ignatzek (piano). First–class jazz from Germany. Live on son Bauló!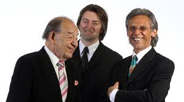 Paul Kuhn Trio
Paul Kuhn Trio  With great musicians, Martin Gjakonovski, Willy Ketzer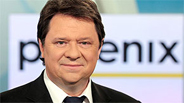 Christoph Minhoff
Political
scientist
and
author
, Programm executive Phoenix (TV)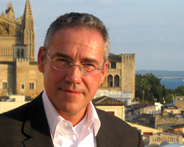 Dr. Peter Wehr
Theologe, Berlin – Istanbul – Palma de Mallorca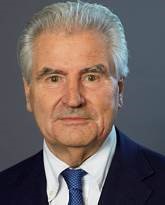 Frank Lehmann
Business
journalist
, ARD Börse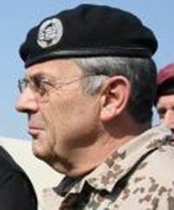 General a.D. Wolfgang Schneiderhan
Former Inspector General of the German Bundeswehr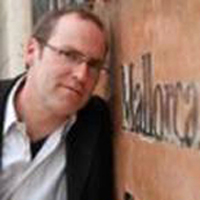 Dr. Ciro Krauthausen
Director, Mallorca Newspaper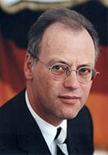 Rudolf Scharping
Former
prime
minister
and
federal
minister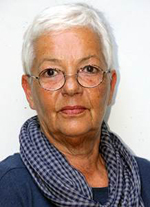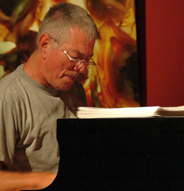 Manfred Kullmann
Major jazz pianist, arranger. Berlin / Mallorca. The famousest Jazz-Piano Europs. Die "Legende" der HR – BigBand.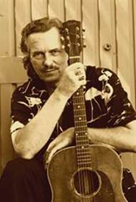 Hans Theessink
Dutch blues guitarist and singer in Vienna. One of the greatest virtuoso guitarists of our time.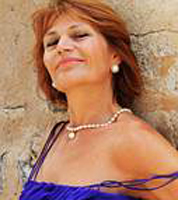 Waltraud Mucher
Mezzo-soprano (Austria-Mallorca), opera and concert singer, singer, vocal educator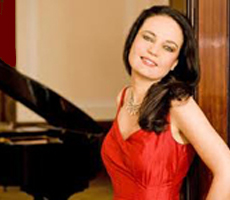 Ana-Marija Markovina
Internationally renowned pianist
Offenburger Streichtrio
Renowned ensemble: Frank Schilli (violin), Rolf Schilli (viola) and Martin Beperceptibly (cello)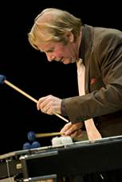 Dr. Gunter Greffenius
Guest
am
vibraphone
with
Paul
Kuhn
(
†
22.09.2013
)
and
Manfred
–
Kullmann
–
Trio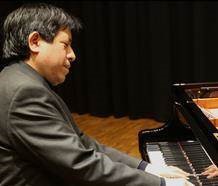 Vladimir Valdivia
Piano Concerto without Words sensational: The most important Peruvian pianist with works by Mozart, Bach, Beethoven, Chopin, List, Granados, De Falla and Albinez.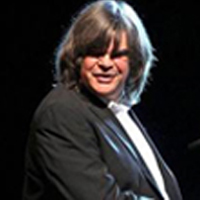 Axel Zwingenberger
With
blues
singer
Geoff
Evans
.
The Boogie woogie piano by World star Axel Zwingenberger and the Blues of the English singer-a highlight-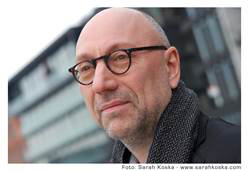 Jürgen Kehrer
Author, 20 years novel-filming 40 times Wilsberg in ZDF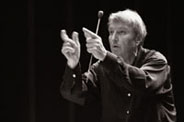 Philipp Bender
A chamber music evening with the world-renowned conductor and flautists Philipp Bender, soloist of the symphony Orchestra of the Balearic Islands, duo Bleuse.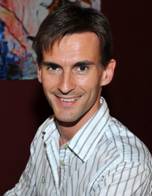 Gregor Vidovic
Munich
today
in
Berlin
.
Press
:
"
.
.. Grand pianist without a false and censure… "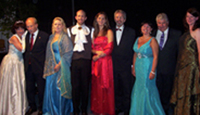 Belvoce Gesangssolisten
Opera Soloist Choir. Arias, duets from opera and operetta
Prof. Dr. Dr. Dr. Rupert Lay
Most important moral philosopher of the West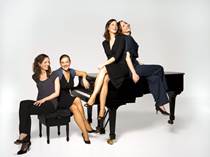 Salut Salon
Spectacular show, highly talented musicians, Hamburg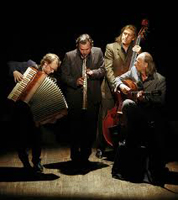 Quadro Nuevo
Tango, oriental Music, French Valse Musette, flamenco, Balkan swing, Italian songs and rhythms from South America.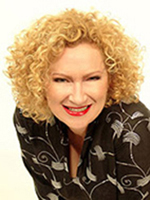 Gabi Decker
With her solo program "DECKERDENZ", Gabi Decker shines on son Bauló!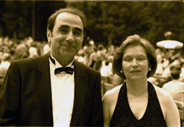 Marcel Rosca und Regina Lochner
Chamber
singer
,
Aalto
Theatre
/
Philharmonie
.
 Mezzo-soprano Regina Locher, former consul of the Federal Republic of Germany (Majorca)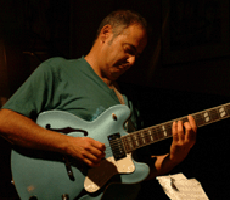 Daniel-Roth-Trio
The
best
jazz
group
from
Modern
,
blues
to
traditional
.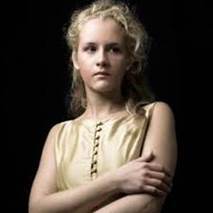 Aleksandra Mikulska
Solo pianist. The greatest thing that was ever performed on "Chopin".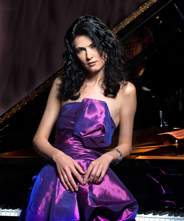 Katie Mahan
Solo
–
Konzertpianistin
,
USA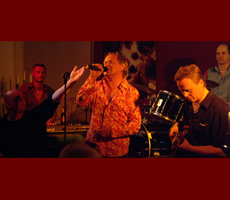 Rolf Stahlhofen und Uwe Ochenknecht
Rocked with Rolf Stahlhofen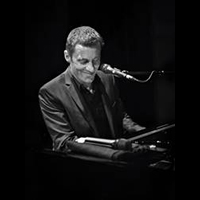 Martin Schmitt
Thrilling piano music Cabaret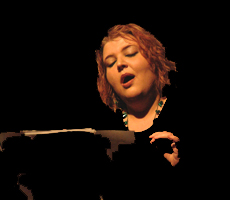 Colette Sternberg
Soprano
with
heart
–
always
a
highlight
on
son
Bauló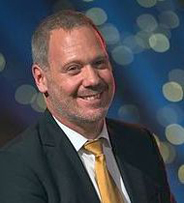 Thilo Koch
Jazz
pianist
,
composer
,
big
Band
(
Fürth
)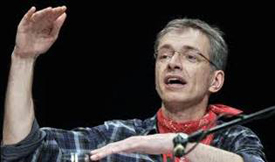 Dr. Paul Ingendaay
Autor and FAZ-culture journalist in Madrid. Matchless, eloquent.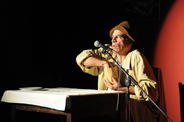 Peter Shub
Internationaler Comedy, Pantomime, Varietee-Star aus den USA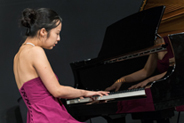 Maya Ando Shizuoka
International solo concert pianist (Japan, Hannover)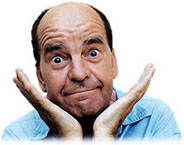 Martin Buchholz
Cabaret artist of the Berliner voles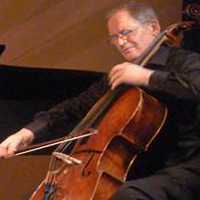 Hans-Göran Eketorp
Stockholm / München
The greatest solo cello ever played here! 
Former
head
of
the
Swedish
Radio
Symphony
Orchestra
.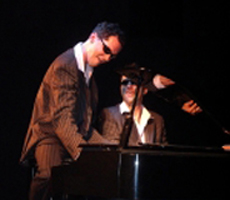 Pianotainment
Marcel Weh & Stefan Dorn. A reflecting fireworks on the wing. Music virtuosos and show-Masters in one.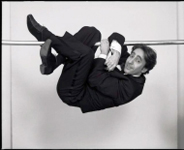 Dieter Landuris
Pro Seven Commissioner "everything but murder" with his overwhelming stage show. Our verdict: The talented music comedian of Germany.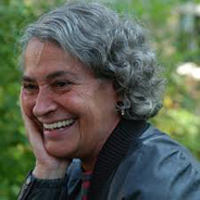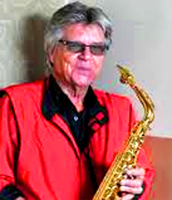 Egon Wellenbrink
Saxophone.
A
fine
musician
!
The
Melitta
man
!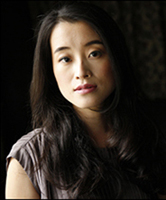 Chisato Kusunoki
Londen
World Classical Piano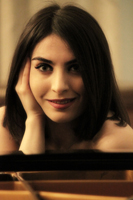 Sona Barseghyan
Armenien / Köln
World Classical Piano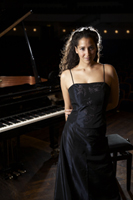 Meryem Akdenizli
München
World Classical Piano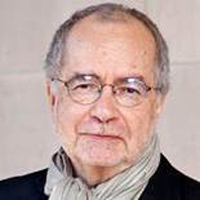 Dr. Werner A. Perger
Author
and
political
journalist
(
the
time
)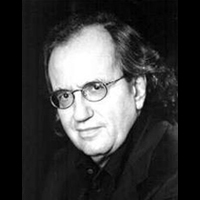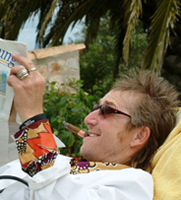 Martin Semmelrogge
Actor & Author at the shooting on son Bauló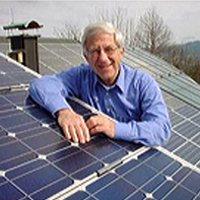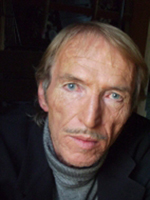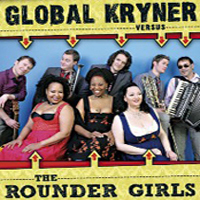 Global Kryner vs. The Rounder Girls
Highlight
in
the
patio
of
son
Bauló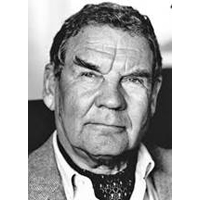 Harald Dietl
Actor
,
author
,
"
World
Citizen
"
Wild Willie and Big Deal
Finnish rock band No. 1 Cool & Crazy rock ' n ' Roll!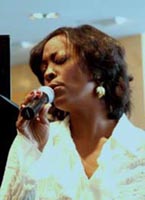 Lila Ammons
A fascinating singer, granddaughter of Albert Ammons and niece of Gene Ammons. 
Jazz
/
blues
/
Boogie
woogie
.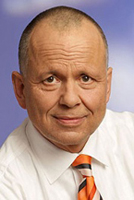 Robert Hochbaum
Member of the Bundestag, chairman of the Subcommittee on Disarmament, Arms control and non-proliferation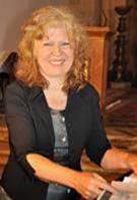 Suzanne Bradbury
Soloist of the Chicago Philharmonic. A gifted American pianist in Mallorca.
Plays
piano
works
of
the
great
Masters
.
If
there
were
a
Nobel
Prize
for
piano
,
it
would
have
been
awarded
.
.
.
Christian Brückner
Germany
,
reading
no
one
who
does
not
know
his
voice
!
For
:
Alain
Delon
,
Marlon
Brando
,
Harvey
Keitel
and
Robert
De
Niro
.
Brückner's voice is recognized before the first word, even when he brings air.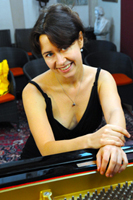 Anna Zassimova
Russian pianist for 10 years in Germany: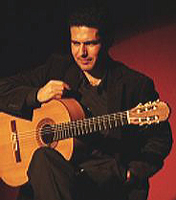 Juan Socorro
Solo concert-A great star in the Spanish sky:
You are no longer dreaming of Paco de Lucia.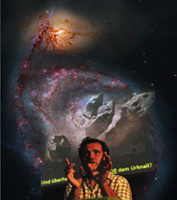 Dr. J. Alejandro de la Fuente Moreno
From Madrid-astrophysicist, linguists fascination astrophysics-lecture series.
Moderation
Dr
.
Will
Kauffmann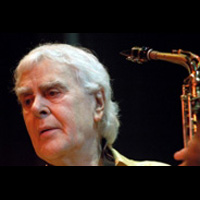 Charlie Mariano
(
*
1923
Boston
,
Massachusetts
)
A
legend
of
jazz
history
.
WDR-Jazz Prize 2007, World Music-Preis 2007, Echo Jazz 2010. Died June 16, Cologne.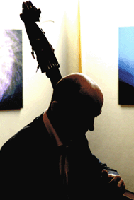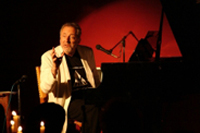 Christian Überschall
The
miracle
of
Bern
.
 And much more from his program of the Munich Laugh & Shoot Society.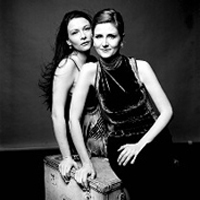 Anna & Ines Walachowski
Fantastic Chopin 4-handed!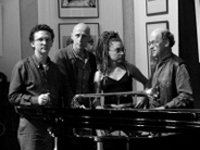 Jazz Formation Mallorca
F. Bombelly, Jan Kobrzinowski, Carmen Jaime, Geoff Fosell – Jazz Formation Mallorca: The excellent musicians!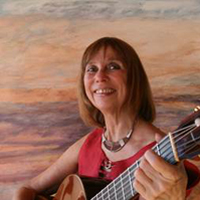 Susana Alfaro
From
Paraguay
.
 Vocals and guitar from Latin America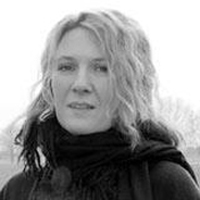 Sabine Schiffner
Reading with the bestselling author ("Childbirth Fever" 2005)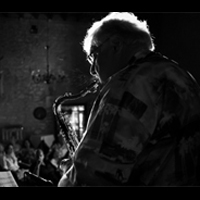 Wilson de Oliveira
International
jazz
musicians
of
Uruguay
DONOVAN
Scottish world star, rock of folk music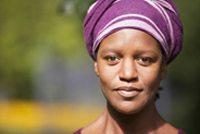 Sheela Gathright
The
great
voice
of
Jazz
&
Soul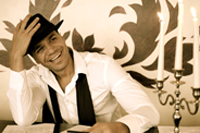 Dave Kaufmann
Super
Talent
2011
–
Soul
and
emotion
pure
!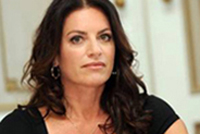 Christine Neubauer
Actress-Reads on son Bauló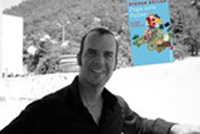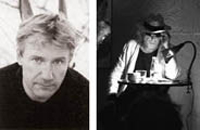 Jörg Schüttauf und Fredo Folcini
Read among others Bukowski & Hackl. Staged with the 12 best saxophonists on the island. Spectacular!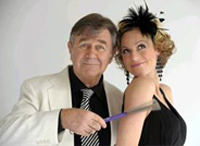 Pete York & Susi Who
England. One of the best drummers in the world and Susi who, swing and jazz singer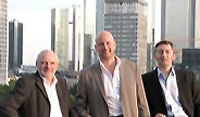 Frankfurt Jazz Trio
Thomas Cremer (Drums),
Olaf Polzin (Piano) und
Martin Gjakonovski (Bass)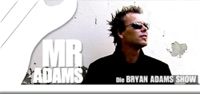 Mr.Adams Show
Rock mit Joern Sass: die "ganz große Nummer" des Pop. Schon mehrmals auf
Son Bauló.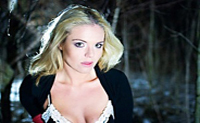 Samy Jones & Band
Sie ist nicht zu bremsen:
Pop-Party auf Son Bauló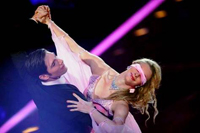 Joana Zimmer
Berlin. Sängerin, Performance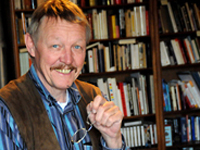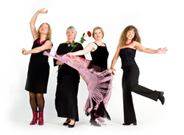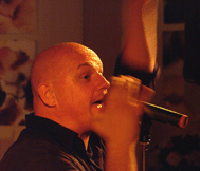 Rolf Stahlhofen
Und das Mann´em Soul Orchestra. Special guests auf Son Bauló: Uwe Ochsenknecht und Heinz Hönig. Live in Concert : Die Mannheimer Soul-Stimme – Rolf Stahlhofen ein Star unter Stars: Xavier Naidoo, Söhne Mannheims, Special Guest von U2, Tabaluga Tour 2004 mit Peter Maffay, Udo Lindenberg, Heinz Hönig, Sissy Perlinger, Eros Ramazotti, Simply Red, Patti Labelle, SAP-Arena mit dem Mann´em Soul Orchestra und Peter Maffay, Laith Al-Deen, Silbermond etc. ausverkauft.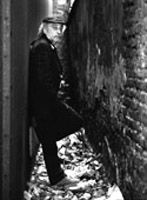 Peter Zingler
– Berufseinbrecher / Autor – Zingler lebte in Marokko, Sizilien, Jamaika und in internationalen Gefängnissen. 1985 Haftentlassung, seit dem in Frankfurt Journalist, Buch- und Filmautor, Schauspieler und Regisseur. (Literaturpreisträger, Grimme Preis, Goldener Löwe, Goldener Gong) Über 100 Kino- und Fernsehfilme u.a. Tatort, Schimanski, Fall für zwei, Kommissar.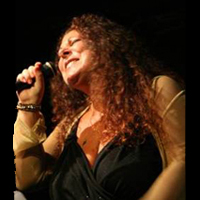 Helena Paul & Band
"Blue Notes in den Stimm-bändern" Helena Paul, die gebürtige Engländerin, lebte von 1994 bis 2003 in Mannheim. Schon in London trat sie mit Jason Right von "The Right Thing" und mit "Wet Wet Wet" in der  Londoner Royal Albert Hall auf. Sie singt mit Phil Collins, Xavier Naidoo, Sascha und vielen anderen Stars.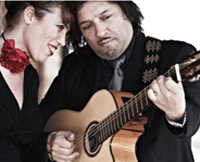 Yocanto
Rumba Catalan – Eine "Band wie Dynamit" Mit Sängerin Nathalie Korcz und ihren deutschen Texten.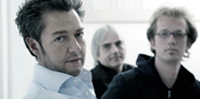 Adam Marian Pete lebt seit 1998 auf Mallorca. Sehr erfolgreiche Ausstellung und Lesung eigener Werke 2006 auf Son Bauló. Expressiver Realismus – lyrische Experimente. www.bufetefrau.com
Zoran Luka (Bulgarien) Bildhauer. Eigene Skulpturen schaffen – in Bronze gießen
Gwhyneth Chen , China, Classic-Pianistin, Columbia Artists
Prof. Ulrike Koller, Wien und Connie Müller, Takt & Stil
Geoff Evans & Band England, Singing Favourites: Tom Waits, Jon Lennon, Van Morrison u.a
Alexander Malter der große russische Pianist (u.a. Berliner Philharmoniker) und Virtuose aus dem Moskauer Tschaikowsky – Konservatorium gehört zu den europäischen "Bestsellern".
Karl Michael Vogler, Deutschland, Schauspieler. Lesung
GALILEO "Two voices in one soul" u.a. Bolschoy Th. Moskau – Nokia Night of Proms
Zhu Xiao Mei, China, Classic-Pianistin
Egon Haag BigBand – Members of Max Greger – Nicole O´Neal und Radja Dalimonte (Voice)
Richard Vinton Trio, USA, American Jazz. Music and Voice.
Illi Holliday Clown – Varieté Mit dem Diplom der staatlichen Zirkus- und Theaterakademie Budapest trat sie in sehr jungen Jahren mit Charlie Rivel im gleichen Programm auf.
Las Vegas Travestie-Show. Spanien, Erwin & Carlos
Johannes Klier, Violoncello
Dieter Zimmer, Deutschland, Schauspieler "Der Kontrabass"
Ola Brunkert Swedish Jazzgroup – Leader Ex-Schlagzeuger von ABBA
Claudia Corona, Mexico, Classic Pianistin
Ballet Jove Mallorca DANSES D´ARA, D´ABANS I DE SEMPRE Directora: Antónia Mas
Silke Roca, Mallorca, Schauspielerin
Lutz Weber Impressionistische Fotografie
Kate Gannon (Sopran), Ann Withe (Piano): irische Sängerin mit erfolgreichen Konzerten in Frankreich, der Schweiz und in England National Hall in Dublin und in Seu D´Urgell.
Alexander Gero, Deutschland, Tenor Popacts (RTL) – MET-NewYork : Puccini, Bizet, Catalani und einen Querschnitt aus den Musicals Elisabeth, Phantom der Oper und Les Miserables.
Olaf Kübler Internat. Pop-Musiker
Carmen Jaime Trio. Spanien, Gefühlvolle Balladen und kraftvolle Blues-Jazz-Nummern.
Jan von Klewitz, Deutschland, Tenorsax, Jazz
Liza Wellenbrink (keyb. & voc.) Ronny Brand (keyb.) Will Kauffmann (light & slides)
Geoff Frosell, England, Jazz Formation
Gabriela Giardino – Voice /Tango Argentino. Fernando Rubin, Guitarra – Martin Negro, Guitarra – Cesars Franof, Bass
Molly Duncan, England, Tenorsax , Jazz
Beth Super & Suzanne Bradbury Violine & Piano. Michael Vogtmann Deutschland, Schauspieler, Kabarettist Violine & Piano. Michael Vogtmann Deutschland, Schauspieler, Kabarettist
Ratisbona Kammerquartett, Regensburg, Maria Palmer Wulff – Piano Daniel Bara – Violine
Kammerorchester Kaiserslautern, Helmut Freitag – Symphonisch
Tina Servera – Duo Rumba – Bossanova – Bolero- Habaneras
Tango Argentino. Argenitinien, Edgardo & Alicia, Maestros aus Buenos Aires
Collin Hudgensen Internat. Pop-Musiker
Mercedes Zeller-Montero, Deutschland, Sopran, Nicole Haag, Piano, Arien
Joan Moll,einer der bedeutendsten spanischen Pianisten (Chopin-Interpret)
Quadro Nuevo Jazz ∙ Tango ∙ Oriental. Deutscher Jazz Award – Nr. 1 der World Music Charts