Time destroys body and spirit. Anyone who does not see this is a fool.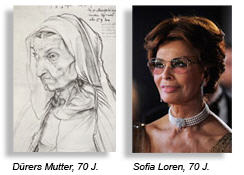 But if you think you can't change that today, you're wrong! Take it very seriously! How do you react to the signs of physical deterioration? The "Son Bauló-Medical-Spa" offers a revolutionary technology from the Russian space research: Interval Hypoxia Training (IHT), a scientifically based cell regeneration method, practiced in recent years by top athletes and anti-aging experts. A "secret technology" for champinons and celebrities.
Interval Hypoxia Training IHT
Rejuvenate appearance, increase performance and permanently repair physical deficiencies, in short, counteract psychological and mental degradation with age. Not anywhere, but here at Son Bauló we have personally witnessed tremendous effects. Mental test before and after show overwhelming improvement. We have been carefully trained by the co-inventor of this method, the physician and scientist Dr. Arkadi Prokop, to perform the applications by means of digitally controlled synthesis of the breathing air. Consultation and anamnesis is carried out by the specialized doctor Arkadi Prokop. Minimum time required: 60 minutes a day for 15 days. Cost: 10-12 applications and medical disposition are included € 950,00 / mental test.